Career Profile
Bernard is a lawyer since 1992. His practice has developed in family law and real estate law. His skills revolve around complex, arduous subjects, requiring knowledge, strategies and psychology. Whether it is income determination, parental alienation, custody, alimony, global sums, family patrimony, his experience is at your service.
In real estate law, whether it be hidden defects, molds, contaminated land, real estate brokerage, mortgage claims, construction law, his advice and abilities will accompany you.
He will work with rigor and ingenuity, and a solid touch of humanity.
Bernard is called to plea in various judicial districts from Trois-Rivières to Sherbrooke, while being based in Montreal.
Bernard is a member of the board of directors of the Quebec Family Law Association for more than ten years and keeps himself informed of the latest developments.
Finally, Bernard is fluent in French and English.
Education
Bachelor of Law, Montreal University, 1991
 Member of the Bar of Province of Quebec, 1993
 Member of the Bar of Montreal, 1993
Associations
Member of the Bar of Province of Quebec, 1993
Member of the bar of Montreal, 1993
Member of the Board of Directors, Association des Avocates et Avocats en Droit de la Famille du Québec, 2006
Profil de carrière
Bernard est avocat depuis 1992. Sa pratique s'est développée en droit de la famille et en droit immobilier. Ses compétences s'articulent autour des dossiers complexes, ardus, et requérant connaissance, stratégies et psychologie. Qu'il s'agisse de détermination de revenus, d'aliénation parentale, garde, pension alimentaire, sommes globales, patrimoine familial, son expérience est à votre service.
En droit immobilier, qu'il s'agisse de vices cachés, moisissures, terrains contaminés, courtage immobilier, recours hypothécaires, droit de la construction, ses conseils et habiletés vous accompagneront.
Il travaillera avec rigueur et ingéniosité, et une solide touche d'humanité.
Bernard est appelé à plaider dans différents districts judiciaires de Trois-Rivières à Sherbrooke, tout en étant basé à Montréal.
Bernard siège depuis plus de dix ans au conseil d'administration de l'Association des Avocates et Avocats en Droit de la Famille du Québec et se maintient informé des derniers développements.
Enfin, Bernard pratique couramment en français et en anglais.
Education
Bachelor of Law, Montreal University, 1991
 Member of the Bar of Province of Quebec, 1993
 Member of the Bar of Montreal, 1993
Associations
Member of the Bar of Province of Quebec, 1993
Member of the bar of Montreal, 1993
Member of the Board of Directors, Association des Avocates et Avocats en Droit de la Famille du Québec, 2006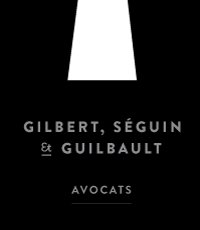 Adresse: 500 Place d'Armes, Bureau 2400
Montréal, Québec H2Y 2W2
Telephone : (514) 842-1551
---
Copyright 2019 GSG Avocats – Created by YULCOM Technologies